Welcome to the Wayland Extranet
Welcome to the public access webpage for the former Raytheon Facility in Wayland, MA (the Site). The environmental assessment and remediation of this Site is governed under the Massachusetts Contingency Plan (MCP) by the Department of Environmental Protection (DEP). For a project overview and current status of activities, please visit the Site Background and Site Status pages of this website.
Under the MCP, a site may be designated as a Public Involvement Project (PIP) upon petition of residents. All official documents and correspondence pertaining to such a site are kept on record for public review. The former Raytheon Facility Site was designated a PIP site in 2000 and associated documents may be viewed at the Public Repositories (Wayland Public Library and Wayland Board of Health) or through the Documents section of this website.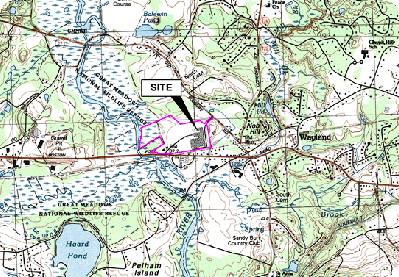 Locus Map for Site